Submitted by
NicoleS
on Thu, 01/16/2020 - 12:00am
Our booksellers read a LOT of great books in 2019. If you visited the bookstore last year, you probably saw some of these books in displays, or as featured staff picks, but here they are all together -- our personal favorites of the year.
It's probably no surprise that this list could have been much longer, but we did our best to exercise some restraint and narrow it down to our top five in each category: Adult Fiction, Adult Non-Fiction, Young Adult and Middle Grade, Graphic Novels, and Picture Books. If you didn't get to them in 2019, it's not too late! There are some great recommendations here to add to your 2020 reading list.
Adult Fiction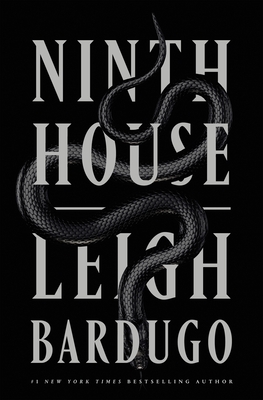 The mesmerizing adult debut from Leigh Bardugo, a tale of power, privilege, dark magic, and murder set among the Ivy League elite.
Galaxy "Alex" Stern is the most unlikely member of Yale's freshman class. Raised in the Los Angeles hinterlands by a hippie mom, Alex dropped out of school early and into a world of shady drug-dealer boyfriends, dead-end jobs, and much, much worse... (more).
"This supernatural fantasy is a delightfully dark and spooky read. It's the perfect book to cozy up with on a cold, dark night." -- Benjie H.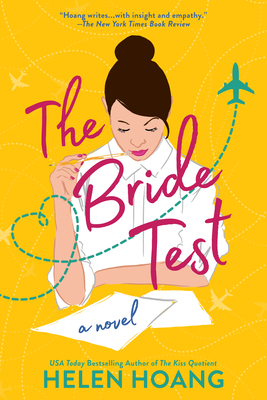 From the USA Today bestselling author of The Kiss Quotient comes a romantic novel about love that crosses international borders and all boundaries of the heart...
Khai Diep has no feelings. Well, he feels irritation when people move his things or contentment when ledgers balance down to the penny, but not big, important emotions—like grief. And love... (more).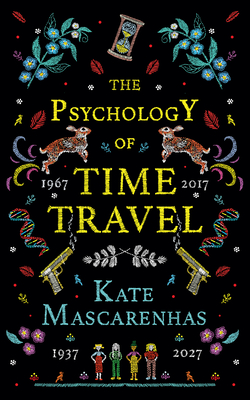 Perfect for fans of Naomi Alderman's The Power and Margot Lee Shetterly's Hidden Figures comes The Psychology of Time Travel, a mind-bending, time-travel debut.
In 1967, four female scientists worked together to build the world's first time machine. But just as they are about to debut their creation, one of them suffers a breakdown, putting the whole project--and future of time travel--in jeopardy... (more).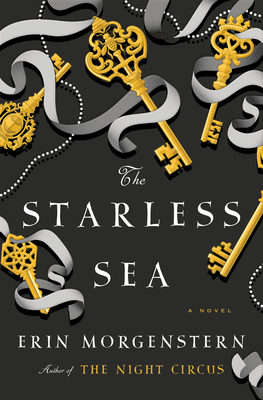 From the New York Times bestselling author of The Night Circus, a timeless love story set in a secret underground world—a place of pirates, painters, lovers, liars, and ships that sail upon a starless sea.
Zachary is a graduate student in Vermont when he discovers a mysterious book hidden in the stacks. As he turns the pages, entranced by tales of lovelorn prisoners, key collectors, and nameless acolytes, he reads something strange: a story from his own childhood... (more).
"Like Morgenstein's first book, The Starless Sea defies simple categorization... Ultimately, it's a magical tapestry of stories woven into stories, an original fairy tale that feels ancient and sacred, pure literary delight!" -- Nicole S.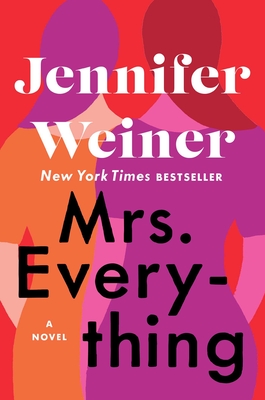 From the #1 New York Times bestselling author of In Her Shoes comes a smart, thoughtful, and timely exploration of two sisters' lives from the 1950s to the present as they struggle to find their places—and be true to themselves—in a rapidly evolving world.
Do we change or does the world change us? Jo and Bethie Kaufman were born into a world full of promise. Growing up in 1950s Detroit, they live in a perfect "Dick and Jane" house, where their roles in the family are clearly defined... (more).
"Weiner takes on the full scope of a life. She tackles tough subjects head on and the wry humor that I have enjoyed in some of her other work is deftly deployed here. If you've liked her past work, this book is for you. If you haven't enjoyed her past work, it's for you, too." -- Madeleine B.
Adult Nonfiction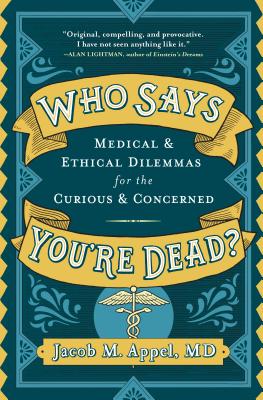 An original, compelling, and provocative exploration of ethical issues in our society, with thoughtful and balanced commentary.
Drawing upon the author's two decades teaching medical ethics, as well as his work as a practicing psychiatrist, this profound and addictive little book offers up challenging ethical dilemmas and asks readers, What would you do? (more).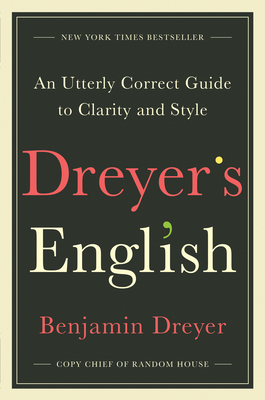 A sharp, funny grammar guide they'll actually want to read, from Random House's longtime copy chief and one of Twitter's leading language gurus.
We all write, all the time: books, blogs, emails. Lots and lots of emails. And we all want to write better. Benjamin Dreyer is here to help... (more).
"A useful reference that's also brimming with wit, wisdom, and personality. Reading Dreyer's English is like having a fun, enlightening, enriching conversation with a smart, experienced, thoughtful mentor-friend." -- Dawn S.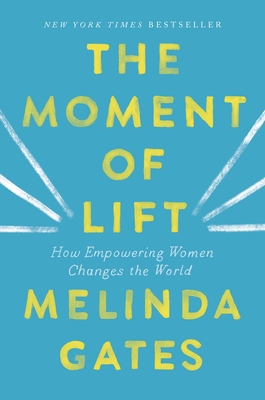 A debut from Melinda Gates, a timely and necessary call to action for women's empowerment.
For the last twenty years, Melinda Gates has been on a mission to find solutions for people with the most urgent needs, wherever they live. Throughout this journey, one thing has become increasingly clear to her: If you want to lift a society up, you need to stop keeping women down... (more).
"Reading Melinda Gates's Moment of Lift was like getting a booster shot of optimism. It's full of hope for a better world — but it's evidence-based, data-driven, logic-fueled, character-catalyzed hope." -- Dawn S.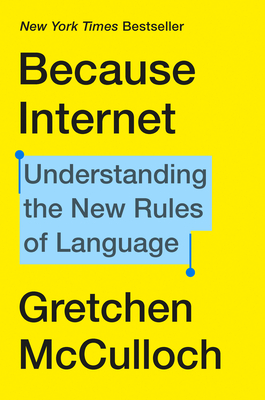 Because Internet is for anyone who's ever puzzled over how to punctuate a text message or wondered where memes come from. It's the perfect book for understanding how the internet is changing the English language, why that's a good thing, and what our online interactions reveal about who we are.
Language is humanity's most spectacular open-source project, and the internet is making our language change faster and in more interesting ways than ever before. Internet conversations are structured by the shape of our apps and platforms, from the grammar of status updates to the protocols of comments and @replies... (more).
"I am An Old, but I'm also a word nerd who is about as close to a digital native as An Old can be, so this hits my sweet spot. McCullough is a wonderfully enthusiastic writer and researcher, making this a fun and accessible look at both the history and the current state of language in the age of the Interwebs." -- Dawn S.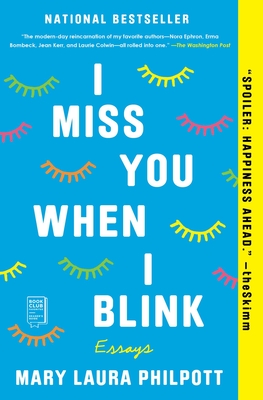 Acclaimed essayist and bookseller Mary Laura Philpott presents a charmingly relatable and wise memoir-in-essays about what happened after she checked off all the boxes on her successful life's to-do list and realized she might need to reinvent the list—and herself.
Mary Laura Philpott thought she'd cracked the code: Always be right, and you'll always be happy. But once she'd completed her life's to-do list (job, spouse, house, babies—check!), she found that instead of feeling content and successful, she felt anxious. Lost. Stuck in a daily grind of overflowing calendars, grueling small talk, and sprawling traffic... (more).
Young Adult and Middle Grade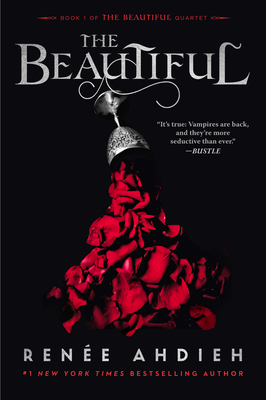 New York Times bestselling author Renée Ahdieh returns with a sumptuous, sultry and romantic new series set in 19th century New Orleans where vampires hide in plain sight.
In 1872, New Orleans is a city ruled by the dead. But to seventeen-year-old Celine Rousseau, New Orleans is a safe haven after she's forced to flee her life as a dressmaker in Paris. Taken in by the sisters of the Ursuline convent in the middle of the carnival season, Celine is quickly enraptured by the vibrant city, from its music to its fancy soirées and even its danger... (more).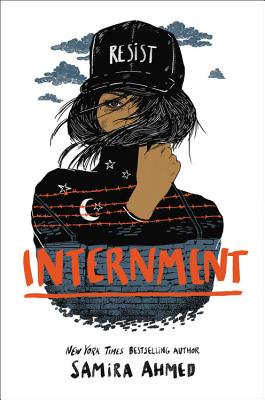 Rebellions are built on hope.
Set in a horrifying near-future United States, seventeen-year-old Layla Amin and her parents are forced into an internment camp for Muslim American citizens. With the help of newly made friends also trapped within the internment camp, her boyfriend on the outside, and an unexpected alliance, Layla begins a journey to fight for freedom, leading a revolution against the camp's Director and his guards... (more).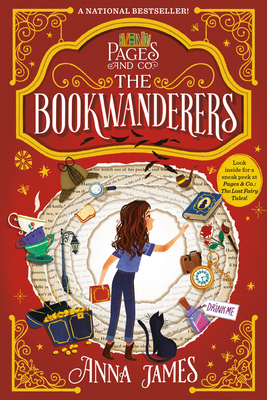 An enchanting story about the magic of books and the power of imagination from debut author Anna James. Perfect for fans of Inkheart, The Land of Stories, and Story Thieves. Soon to be a major television series!
Since her mother's disappearance, eleven-year-old Tilly Pages has found comfort in the stories at Pages & Co., her grandparents' bookshop. But when her favorite characters, Anne of Green Gables and Alice from Wonderland, start showing up at the shop,Tilly's adventures become very real. Not only can she follow Anne and Alice into their books, she discovers she can bookwander into any story she chooses. Tilly's new ability leads her to fun and exciting adventures, but danger may be lurking on the very next page... (more).
"If you are a bookworm, you will want to curl up and live within these pages. An absolute delight!" -- Nicole S.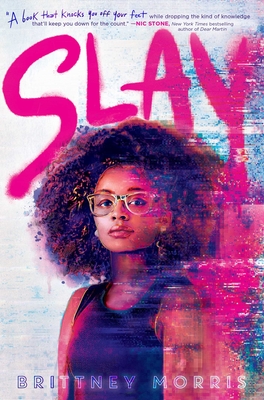 Ready Player One meets The Hate U Give in this dynamite debut novel that follows a fierce teen game developer as she battles a real-life troll intent on ruining the Black Panther–inspired video game she created and the safe community it represents for Black gamers.
By day, seventeen-year-old Kiera Johnson is an honors student, a math tutor, and one of the only Black kids at Jefferson Academy. But at home, she joins hundreds of thousands of Black gamers who duel worldwide as Nubian personas in the secret multiplayer online role-playing card game, SLAY. No one knows Kiera is the game developer, not her friends, her family, not even her boyfriend... (more).
"This story is fresh, compelling and completely immersive. It kept me up late into the night because I just couldn't put it down!" -- Nicole S.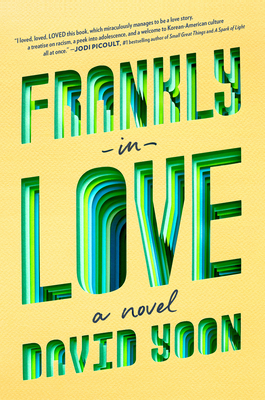 Two friends. One fake dating scheme. What could possibly go wrong?
Frank Li has two names. There's Frank Li, his American name. Then there's Sung-Min Li, his Korean name. No one uses his Korean name, not even his parents. Frank barely speaks any Korean. He was born and raised in Southern California. Even so, his parents still expect him to end up with a nice Korean girl--which is a problem... (more).
"David Yoon's YA debut breathes new life into teen romance novels..." -- Riley C
Graphic Novels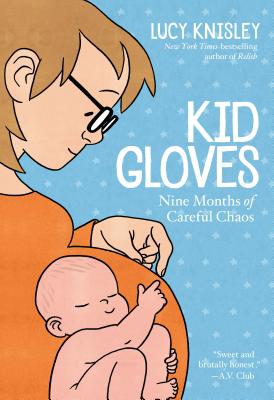 If you work hard enough, if you want it enough, if you're smart and talented and "good enough," you can do anything. Except get pregnant.
Her whole life, Lucy Knisley wanted to be a mother. But when it was finally the perfect time, conceiving turned out to be harder than anything she'd ever attempted. Fertility problems were followed by miscarriages, and her eventual successful pregnancy plagued by health issues, up to a dramatic, near-death experience during labor and delivery... (more).
"A completely candid, humorous and heartfelt memoir, but also, oh-so-much more... a history (and, hopefully, an education) about fertility, pregnancy and self-advocation. Lucy Knisley once again invites readers into a distinct phase of life, simultaneously momentous and unremarkable, that is immensely relatable whether you've experienced it yourself, or not." -- Nicole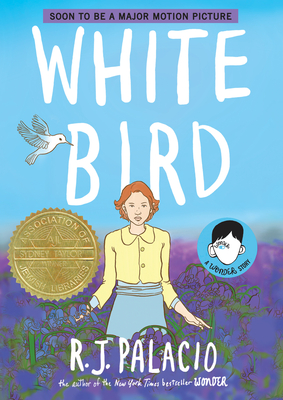 Inspired by her blockbuster phenomenon Wonder, R. J. Palacio makes her graphic novel debut with an unforgettable story of the power of kindness and unrelenting courage in a time of war.
In R. J. Palacio's bestselling collection of stories Auggie & Me, which expands on characters in Wonder, readers were introduced to Julian's grandmother, Grandmère. Here, Palacio makes her graphic novel debut with Grandmère's heartrending story: how she, a young Jewish girl, was hidden by a family in a Nazi-occupied French village during World War II; how the boy she and her classmates once shunned became her savior and best friend... (more).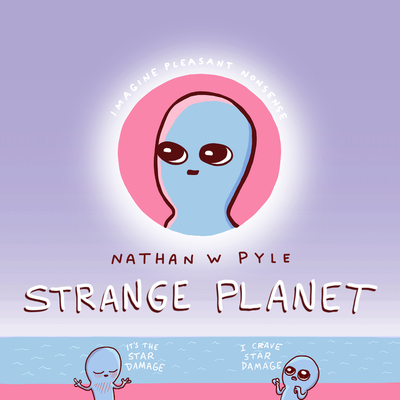 Straight from the mind of #1 New York Times bestselling author Nathan W. Pyle, Strange Planet is an adorable and profound universe in pink, blue, green, and purple, based on the phenomenally popular Instagram of the same name!
Strange Planet covers a full life cycle of the planet's inhabitants, including milestones such as:
The Emergence Day Being Gains a Sibling The Being Family Attains a Beast The Formal Education of a Being Celebration of Special Days... (more).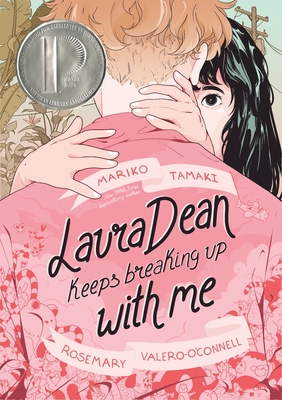 From This One Summer co-creator Mariko Tamaki comes a hilarious and poignant story of teen heartbreak and friendship.
Laura Dean, the most popular girl in high school, was Frederica Riley's dream girl: charming, confident, and SO cute. There's just one problem: Laura Dean is maybe not the greatest girlfriend... (more).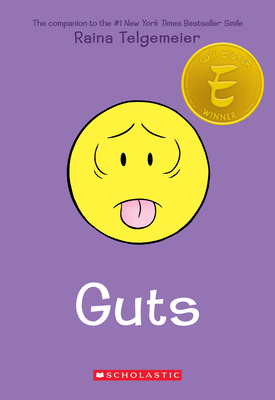 A true story from Raina Telgemeier, the #1 New York Times bestselling, multiple Eisner Award-winning author of Smile, Sisters, Drama, and Ghosts!
Raina wakes up one night with a terrible upset stomach. Her mom has one, too, so it's probably just a bug. Raina eventually returns to school, where she's dealing with the usual highs and lows: friends, not-friends, and classmates who think the school year is just one long gross-out session. It soon becomes clear that Raina's tummy trouble isn't going away... (more).
"This relatable story tackles phobias, therapy, bullies and puberty with Telgemeier's signature humor and heart. While it's targeted for middle grade readers, this novel is sure to impact and entertain readers of all ages." -- Riley C.
Picture Books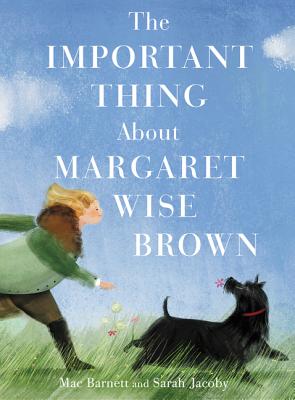 An exceptional picture book biography of Margaret Wise Brown, the legendary author of Goodnight Moon, The Runaway Bunny, and other beloved children's classics, that's as groundbreaking as the icon herself was—from award-winning, bestselling author Mac Barnett and acclaimed illustrator Sarah Jacoby.
What is important about Margaret Wise Brown? In forty-two inspired pages, this biography artfully plays with form and language to vividly bring to life one of greatest children's book creators who ever lived: Margaret Wise Brown... (more).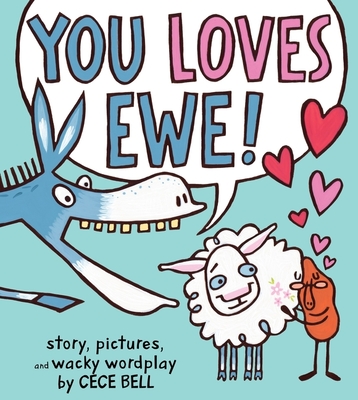 A side-splittingly funny picture book about a silly donkey, a cranky yam, and an irresistible ewe, packed with hilarious homonyms and the distinctive humor of Newbery Honoree Cece Bell.
Hilarity meets homonyms in this high-comedy companion to I Yam a Donkey by Cece Bell. A persnickety spud, Yam, introduces the grammar-challenged Donkey to a new friend, Ewe, a lady sheep. The confusion between "ewe" and "you" results in a fabulously funny series of who's-on-first misunderstandings... (more).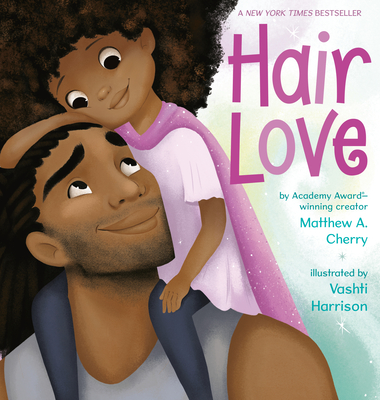 It's up to Daddy to give his daughter an extra-special hair style in this ode to self-confidence and the love between fathers and daughters, from former NFL wide receiver Matthew A. Cherry and New York Times bestselling illustrator Vashti Harrison.
Zuri's hair has a mind of its own. It kinks, coils, and curls every which way. Zuri knows it's beautiful. When Daddy steps in to style it for an extra special occasion, he has a lot to learn. But he LOVES his Zuri, and he'll do anything to make her -- and her hair -- happy... (more).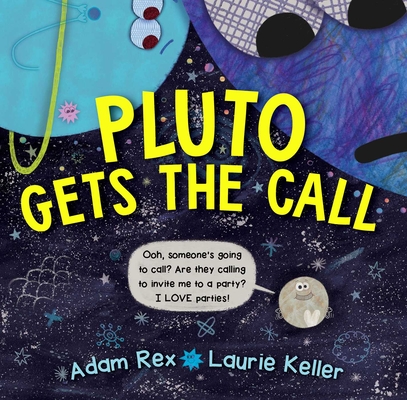 Pluto gets a call from Earth telling him he isn't a planet anymore, so he sets out on a journey through the solar system to find out why in this funny and fact-filled romp.
Pluto loves being a planet. That is, until the day he gets a call from some Earth scientists telling him he isn't a planet anymore! You probably wanted to meet a real planet, huh? So, Pluto takes the reader on a hilarious and informative journey through the solar system... (more).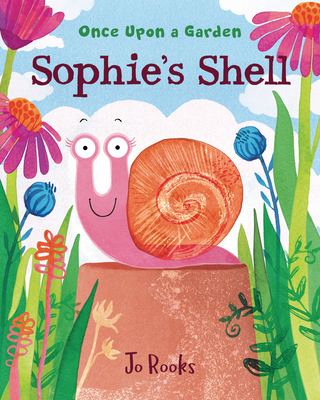 Discover a world of lovable creatures in the Once Upon a Garden series.
Sophie was always ponders big questions, like: Why is the sky blue? Why are raindrops wet? and What are stars made of? But when Sophie starts school, there's a wobbly feeling in her tummy and she can't help popping back into her shell. She is left with one big question Why am I so shy? (more).
And because it hurts our hearts to omit books we love, here are the runners-up...
The Testaments by Margaret Atwood
Imaginary Friend by Steven Chbosky
City of Girls by Elizabeth Gilbert
The Girl He Used to Know by Tracey Garvis Graves
The Lost Man by Jane Harper
The Friend Zone by Abby Jimenez
The Nanny by Gilly Macmillan
Red, White & Royal Blue by Casey McQuiston
The Dutch House by Ann Patchett
Such a Fun Age by Kiley Reid
How Not to Die Alone by Richard Roeper
Normal People by Sally Rooney
The Lager Queen of Minnesota by J. Ryan Stradal
We Are All Good People Here by Susan Rebecca White
The Nickel Boys by Colson Whitehead
Queenie by Candace Carty-Williams
Sorry I'm Late, I Didn't Want to Come by Jessica Pan
Shout by Laurie Halse Anderson
The Lady Rogue by Jen Bennett
The Vanishing Stair by Maureen Johnson
Strange Birds by Celia Perez
On the Come Up by Angie Thomas
Rayne & Delilah's Midnight Matinee by Jeff Zentner
Belonging by Nora Krug
How to Read a Book by Kwame Alexander
What Riley Wore by Elana Arnold